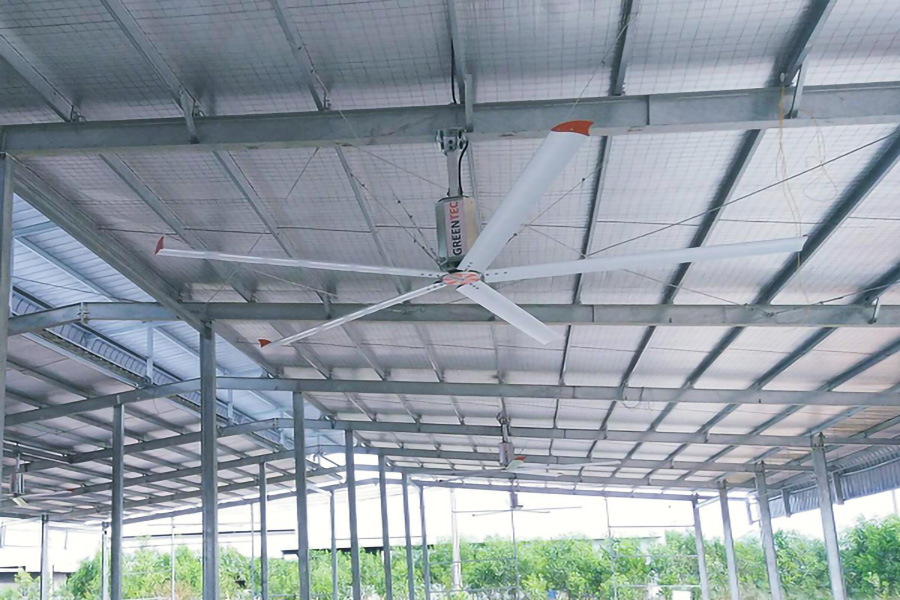 13 Dec

BIG CEILING FANS PROVIDE BETTER AIR CONDITIONING
BIG CEILING FANS PROVIDE BETTER AIR CONDITIONING
We all see the importance of big ceiling fans with many advanced features, bringing a fresh and airy atmosphere, the fan always ensures the working space of more factories and industrial parks. Safe and cool. With large airflow, the fan provides better working efficiency and saving space.
Great uses that big ceiling fans bring to its users
Large industrial ceiling fans spread their wings to help exhaust dust, air condition, cool the work environment.
Supply and exhaust hot air during the working process of the exhaust machine.
Large wingspan ceiling fans are mainly used in factories, warehouses, offices, farms and other large scale.
With a large wind flow can work in harsh environments.
Fans have a long service life with time.
Fans have large flow but save energy and reduce electricity bills.
With the mechanism of mutual assistance to help the space be harmonized in the best way, the space becomes cooler and safer to resist dust and hot smoke. You can install many large wingspan ceiling fans to serve the needs of your workspace. Produced with large flow and energy saving will help users not to worry about the amount of electricity they have to pay at the end of each month. Therefore, this is a worthy option for investors.
Depending on the large and small space, you can choose the type of fan with the appropriate capacity to serve your needs.
Should you buy big ceiling fans or not?
Compared with many other big industrial fans, this big ceiling fan has the advantage of saving space because it is installed in the ceiling. However, the fan is not dusty outward like some types of centrifugal fans or turbochargers … So to improve the efficiency of air conditioning and cooling the working space, the ceiling fan spread the wings. The most amazing option.